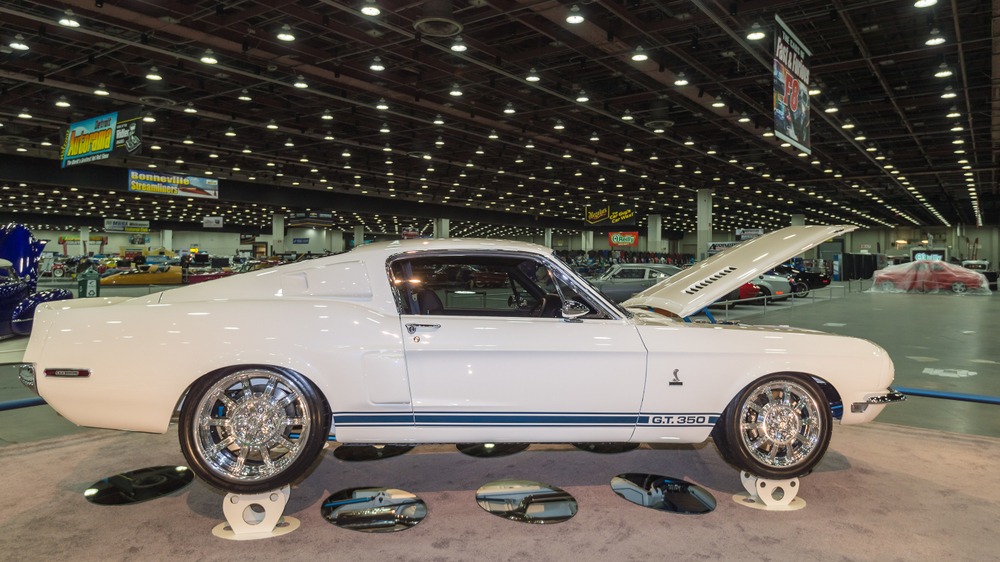 There is something extra-special about the original American Muscle cars, so much so that even people who are not keen on cars will get excited if they see one.
Harking back to the post-war days of the American Dream, these beautiful machines represent hope, prosperity and power. In the 1960s and 70s, the muscle cars were in their heyday, and that's when the cars on our list are from.
1968 Ford Mustang Shelby
Ford created some of the most memorable muscle cars, including the Thunderbird and the Mustang. These cars were great little racers and popular road vehicles at the time. The 1968 model was followed, many years later in 2008, by an updated version which was the chosen model to be the sentient car KITT in the new Knight Rider series.
1969 Dodge Charger
Another car to feature in a TV show, the 1969 Dodge Charger was one of the stars of The Dukes of Hazzard, which made the car popular once again when it started airing ten years after the car was released.
1970 Chevrolet Chevelle
Chevrolet may have been slow off the mark when it came to producing a muscle car, but when they caught up, it was to produce a car that may be the ultimate example of the type. This is what people picture when they think of a muscle car, and it's a real beauty, typically with racing stripes on the hood. This car was rumoured to reach top speeds of more than 108mph when it was released.
1968 Pontiac Firebird
Pontiac had created probably the archetypal 1050s car with the Star Chief in 1956. Having previously been kings of the muscle car with their 1964 GTO, Pontiac now found themselves in a more crowded market, and they produced the Firebird to compete with the Ford and Chevrolet models on the market in the late 1960s.
Filled Under: Cars,Muscle Cars Posted on: